There are three ways for NTNU faculty and students to use the e-resources outside the campus.
My Library account and password authentication
Select the intended database on the NTNU electronic databases webpage, the webpage will show the login window. Follow the instructions and login with NTNU library account and password. Once the account is verified, the user can start to use the database.
If the password is not set yet, please refer to the Activate the Library Privileges to set the password. If the account or the password is forgotten, please visit the library homepage and click on "Forgot your password?" to reset the password. Or you can reach out to the Div. of Circulation & Collection Management. Tel: 886-2-77495235, 886-2-77495236.
SomeChinese/ English or Japanese databases do not support WAM mode, such as the China National Knowledge Infrastructure (CNKI Qingdao), China Dissertations and Theses Database (CNKI Qingdao), Taylor & Francis ebooks, etc. If the webpage shows garbled messages or other abnormality, please switch to VPN connection or Proxy Server method to access.
It might happen that the browser shows insecure/ private connection, or SSL certificate issues. As NTNU library provides a proxy server to direct to each database, these issues occur when the directed database has the SSL certificate (the url starts with https). Please see the following instructions for the settings.
【For Google】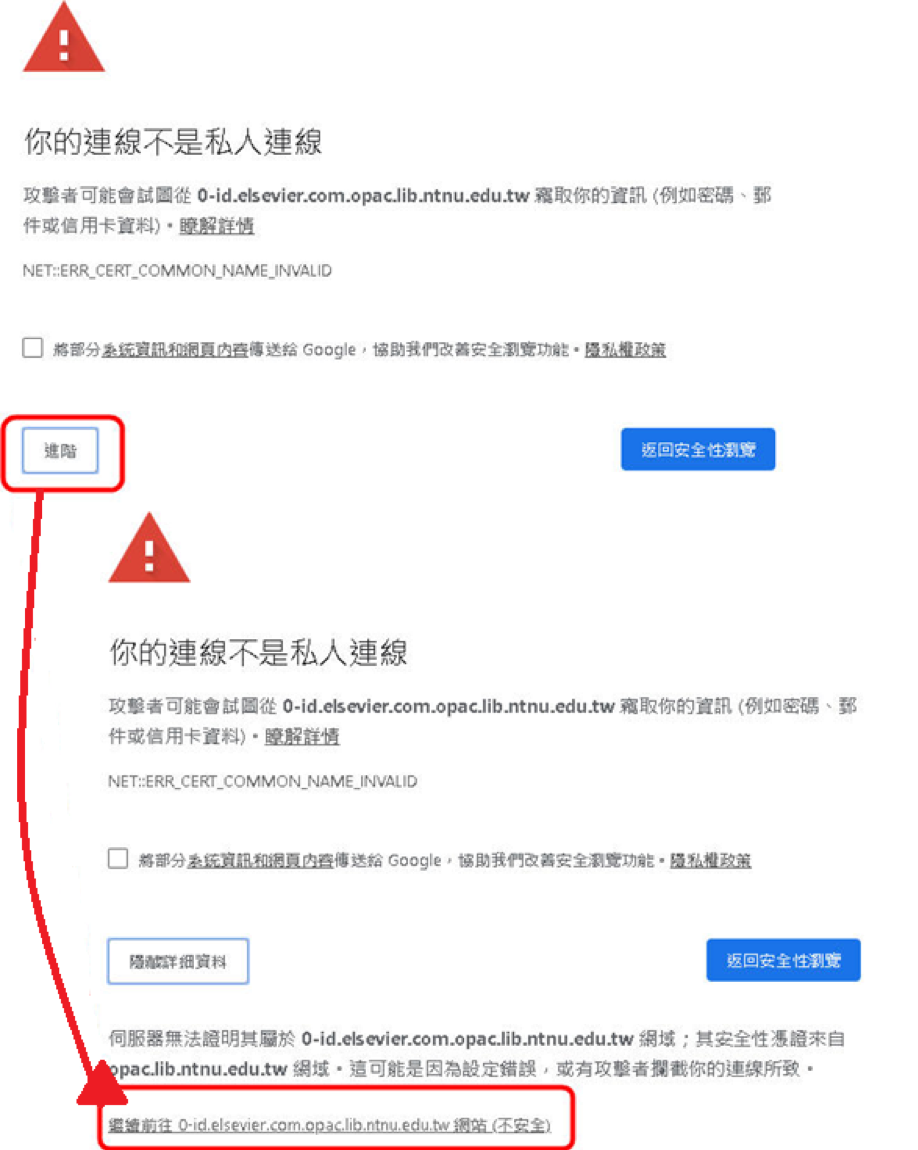 【For Firefox】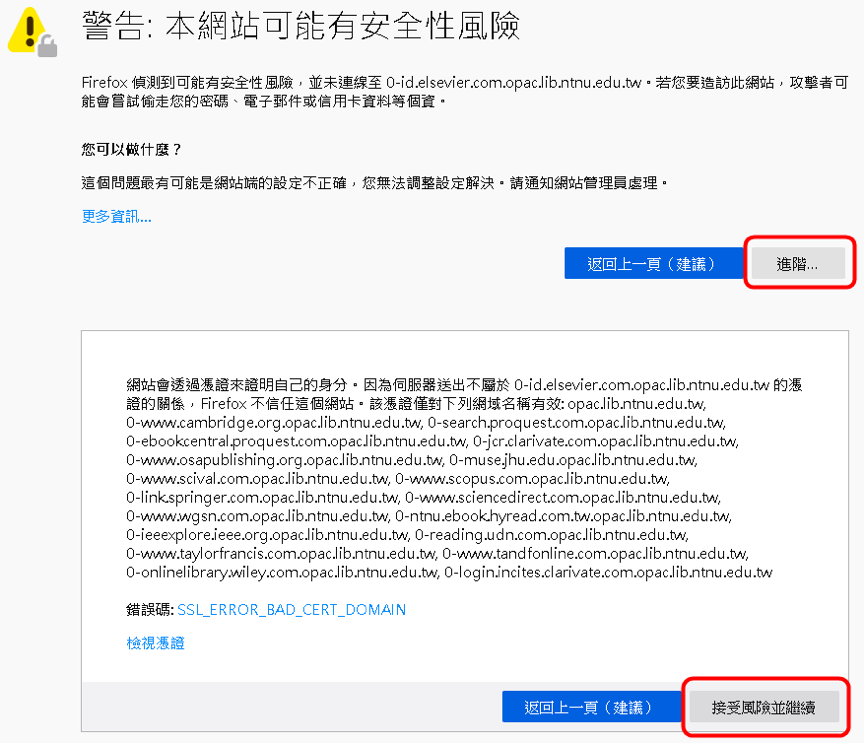 【For IE】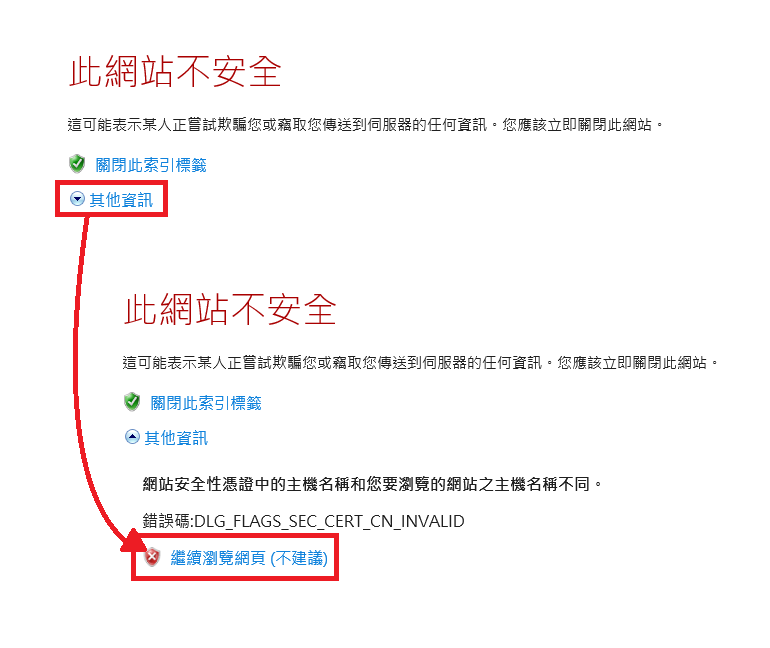 【For Microsoft Edge】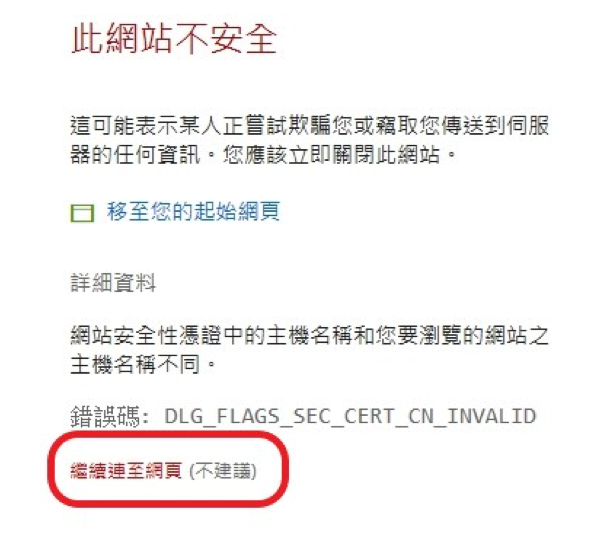 【For Safari】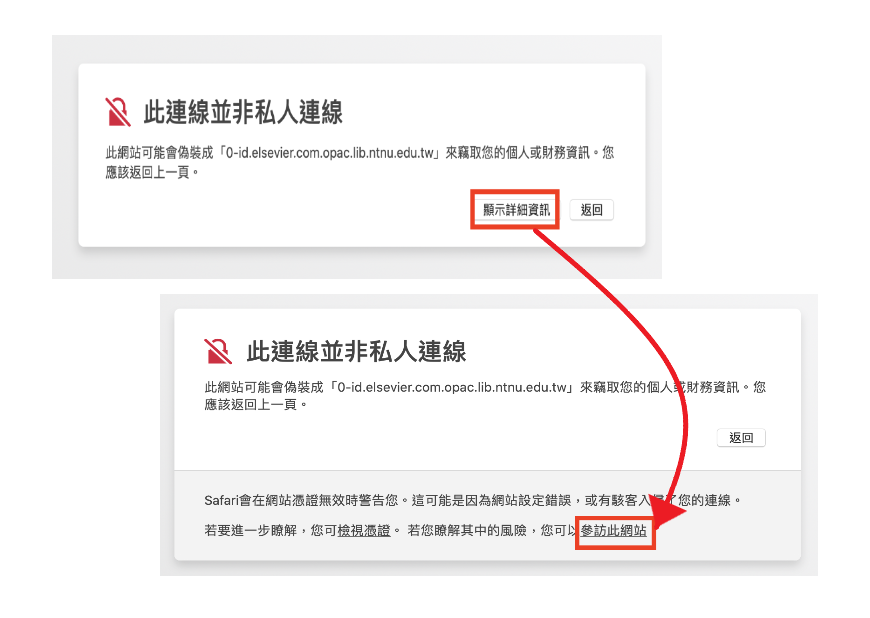 VPN connection
Please install the VPN program (available for Windows 7/8/10 ; macOS X; iOS/ Android system). For download spots and instructions please refer to the Information Technology Center webpage.。
Proxy server
For Chrome, Firefox and IE browser settings, please refer to document instructions. Proxy server website: proxy.lib.ntnu.edu.tw. The port is 3128. After setting, please close the browser and restart it again. Login with NTNU library account and password for the authorization. You are ready to go! (It is recommended to cancel proxy related settings on the browser when finish using and reset to personal internet environment settings.)