Dear patron,
Welcome to the NTNU library. Please read carefully the "Book Borrowing Policies", "Reading Rules", "Personal Information Collection Notice and Consent Form" to make sure you understand the library resources, rules and conditions and the verify personal contact information before start using the library. Once you read through the information, please sign the Consent Form of the statement of patron's privileges online to activate the library services.
Every library user needs to sign once. If the user category changed but still using the same number, there is no need to sign again.
We would like to kindly inform you that our library has the Recall Reminder for the Reservation system. Once the next user made a reservation on the book you borrowed, the loan period will be reduced to 14 days and we will send you a Recall Reminder notice. Please return the book before the due date. All the reminder will be sent out via e-mail. Please make sure that your school email or any valid email address is correct so that you will not miss the reminder. Thank you for your understanding.
If you have any question, please contact our circulation desk. Tel: +886-2-77345235 or +886-2-77345236. Or you are more than welcome to email us at libread@ntnu.edu.tw.
Best regards,
NTNU Library
Steps of the My Library account activation
STEP 1. Set the password at the "New User".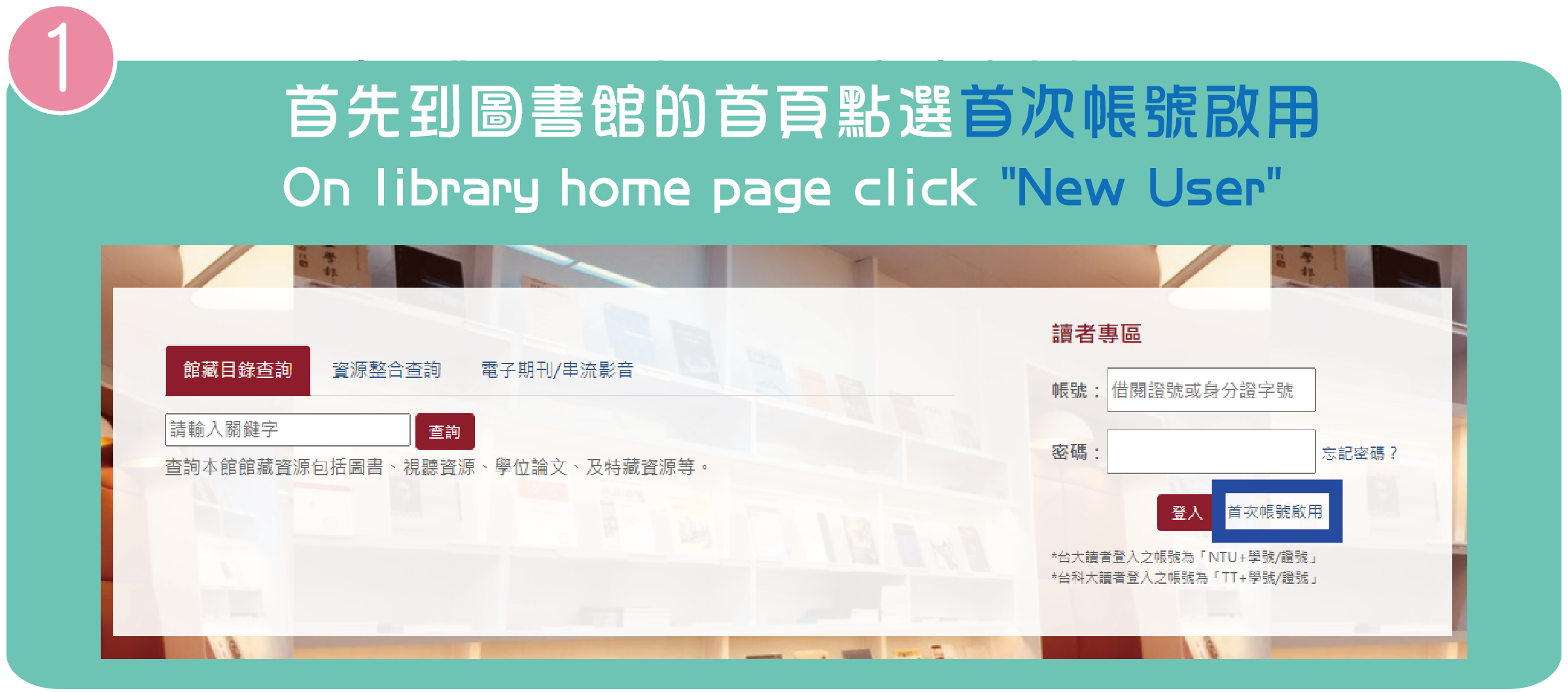 ---
STEP 2. Sign the "Personal Information Collection Notice and Consent Form" and start to use the library service.