The library set a course reserved book area to display the resources in supporting the curriculum and the learning needs. The library patron can check on the Library Catalog to find the resources listed as course reserved book.
Application for teaching faculty:
1. Library "purchased" collection: please fill out the designated reference list.
E-books are digital resource that can be used by many people at the same time. Please make use of the resources.
2. Not in the library collection: Please fill out the reserved designated material recommendation list.
※Recommendation list(Not in the library collection?) needs to go through procedures like duplicate checking, quotation, order, acquisition, and processing. It takes a long time. Please fill out the request as soon as possible. The library will put them out after the resources have been purchased and processed. Your patience is appreciated.
Online checking: Use the library Catalog and check the teaching reserved books. The patron can filter by "designated books (by instructor's name" for information retrieval.
For example: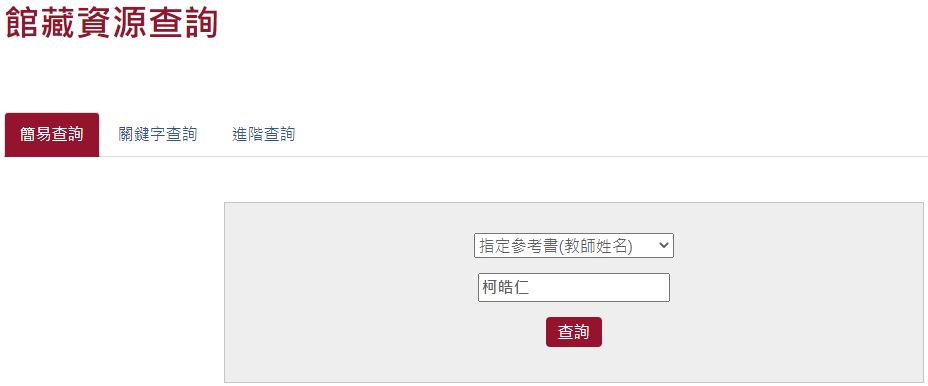 Terms of use: The books in this area are for use in the library only. The resources can not be checked out during the semester and can only be used in the library.